Motorhomes and Caravans For Sale in Bratislava

FLYING DOG Company is an exclusive dealer of brands LMC, CARADO and LAIKA which belong to the ERWIN HYMER GROUP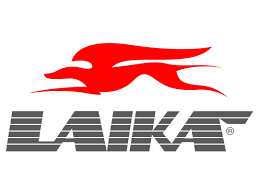 LAIKA is a stylish icon. The company is 56 years old, 22 of which are part of the EHG. LAIKA motorhomes embody the inimitable Italian beauty and the highest German quality.
The LAIKA model range is divided into three classes:
– LAIKA KOSMO – relatively cheap, combines high functionality, high quality equipment with great attention to detail, Italian elegance and timeless reliability.
– LAIKA ECOVIP – stands for a higher level of design and materials. Raised floor, luxurious built-in appliances, perfectly thought-out interior, many design options.
– LAIKA KREOS – the pinnacle of technical and design perfection. Natural leather and natural wood. A real luxury that is by no means modest.
LAIKA is a premium motorhome like the Mercedes S-Class or AUDI-8 among cars.
www.laika.it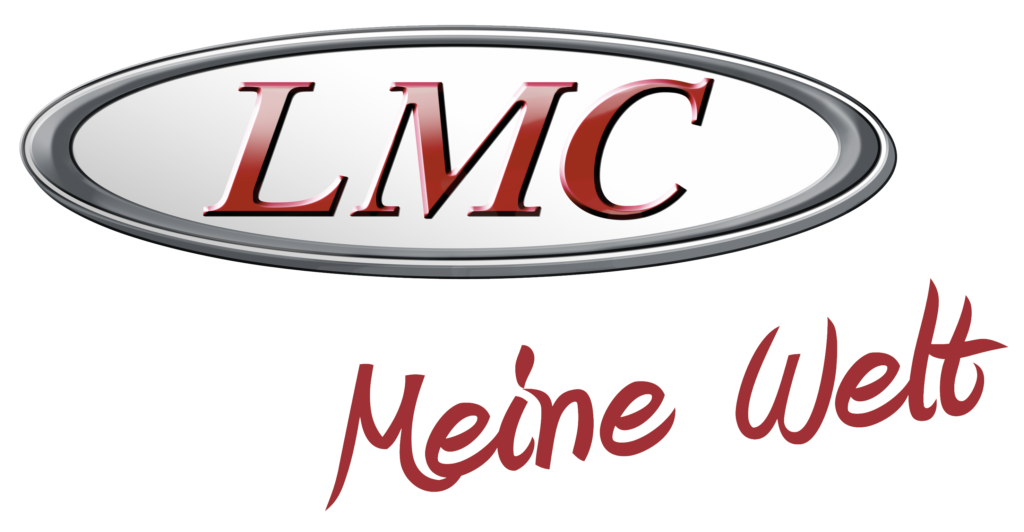 LMC has been in the market for 65 years. When a seasoned motorhome driver sees an LMC motorhome or caravan on the road, their owner is guaranteed respect. This is a business class among motorhomes like the Mercedes E-Class or AUDI-6 among cars.
LMC embodies traditional values, responsibility and passion for camping. Thanks to the conceptual approach of LMC, "Long Life Technology" offers an extremely stable and reliable vehicle structure using the most innovative technologies and a 12-year waterproof guarantee.
www.lmc-caravan.de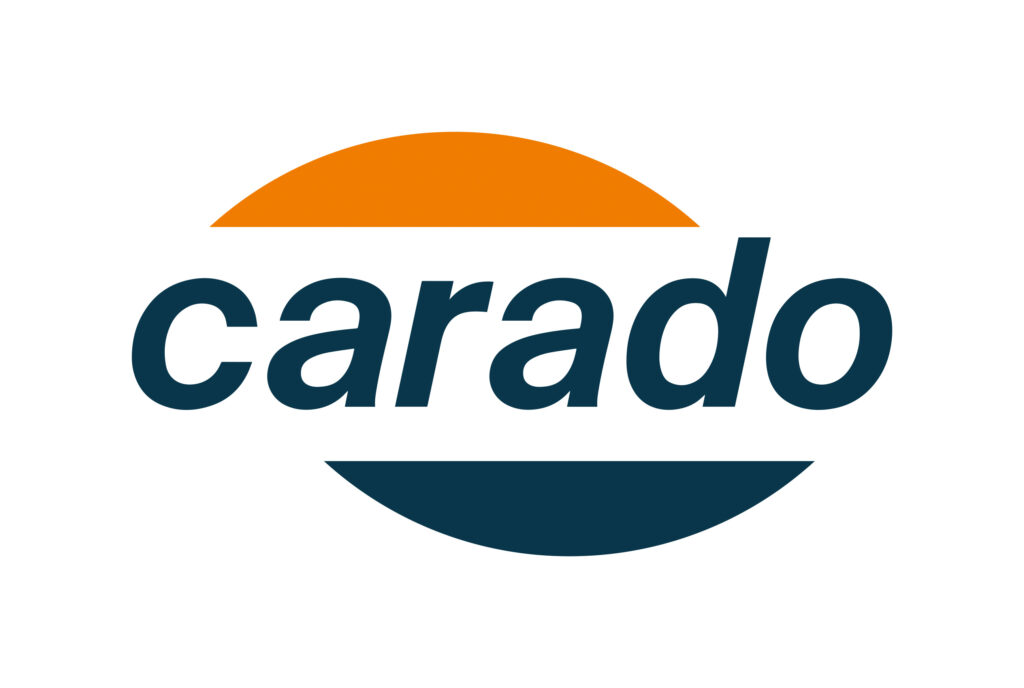 CARADO is a young manufacturer that has only been on the market for 15 years. CARADO is like a Skoda or Volkswagen among the motorhomes.
Life is pretty hard. Therefore, the vacation should be easy and comfortable. CARADO offers the stylish traveler the perfect combination of "Made in Germany" quality and very affordable prices. CARADO offers everything you need to make your campsite authentic and simple. Not more but also not less.
In our fleet in Bratislava and in regional warehouses in Germany and Italy there are motorhomes of all kinds for the most demanding customers as well as for beginners: from the most luxurious to the cheapest. And the golden mean is there, as always.
We look forward to meeting you!
www.carado.com
Which motorhomes do we offer for sale?
The seller of motorhomes FLYING DOG offers used motorhomes, year of manufacture 2021/2022 and new motorhomes 2023 for sale. The motorhomes we offer are an ideal choice for family trips from 4 to 5 people. Our caravans are for 6-7 person. These motorhomes and caravans are ready for sale. Call us and we will arrange a personal meeting with you.
MOTORHOMES AND CARAVANS IN BRATISLAVA STOCK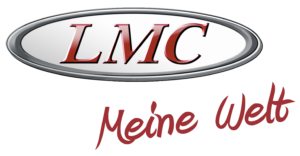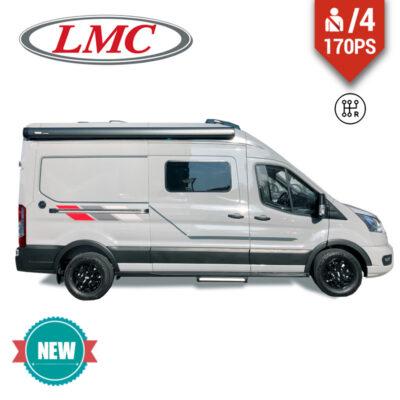 The Ford-based Innovan LMC is the most compact vehicle in our product line, combining sporty design with luxurious features. The interior is modern decor and light oak. Comfort and safety systems are at the level of a luxury sedan. The powerful motor guarantees that your adventures will be fun and safe! Your family of 4 will feel comfortable in the center of Paris and on top of the Alps, in winter and summer.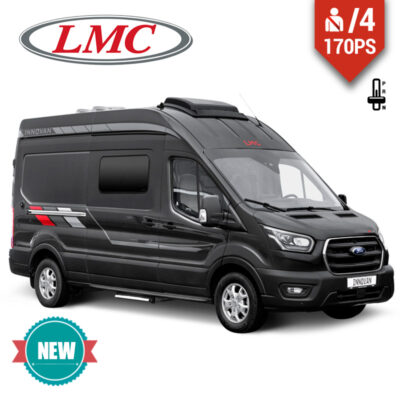 Innovan on Ford chassis allows you to take your family on a short trip or a long-awaited vacation. The most compact vehicle in our product line combines sporty design with luxurious features. The interior is modern decor and light oak. Comfort and security systems – at the level of a luxury sedan. Automatic transmission and powerful engine – adventure is calling you!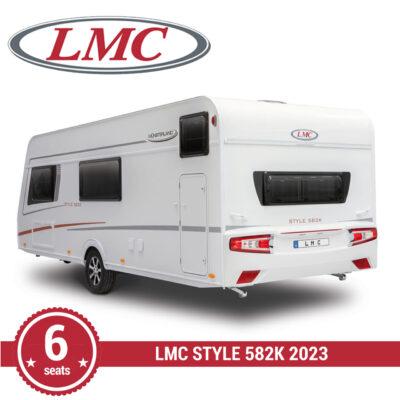 The "Style 582K" caravan, with a timelessly beautiful design, is our model for your family dream vacation. Enjoy plenty of space to laugh, cook, play and relax. Six sleeping places make this style a flexible means for both large and small holidaymakers. Long Life technology, made in Sassenberg, guarantees a long service life.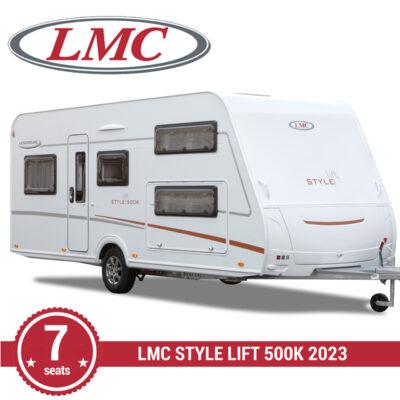 This is an incredible seven-seater caravan for sale from the legendary manufacturer LMC Germany!
The LMC STYLE LIFT 500K caravan has 7 sleeping places! Trigger bed, U sitting, small sitting in the children's room, bunk beds.
CARAVAN AVAILABLE FOR JANUARY 2024